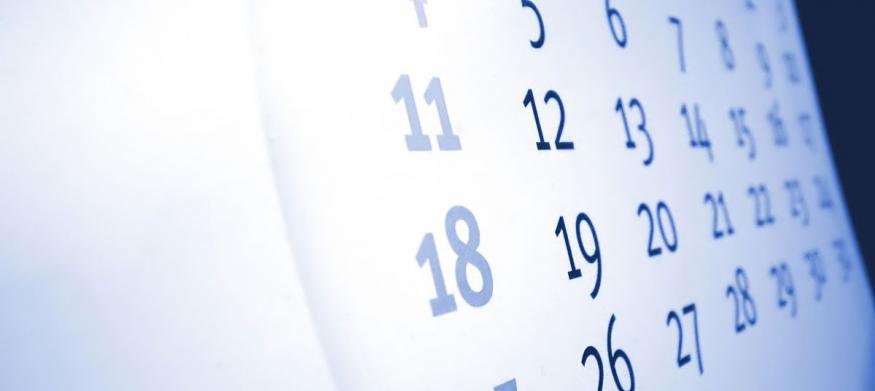 It's an easy trap to fall into: you see the event start date on the calendar and that is the date ingrained in your head by which everything has to be done.
Don't fall into that trap!
Instead, find the event start date on your calendar and then move back two weeks and commit THAT date to memory.  That is the date by which you should plan to wrap up every one of your "last-minute" to-do's, leaving the 2 weeks before the start date clear to handle final run-throughs, the new last-minute to-do's and all of the small emergencies that seem to appear at the most inopportune times.
Final Briefings
Yes, "briefings" is plural for a reason. One briefing is never enough.  At a minimum, you should have briefings scheduled with your key staff, extended staff, your client (internal or external), and each of your event partners.  It may seem tedious to you to go through your resume 17 times with different audiences, but if you are working with the best possible team, each person brings a fresh and unique perspective to help you catch even the tiniest oversights.
Perfect the Resume
Notice we say 'perfect the resume' and not 'write the resume.'  Your resume writing starts on the very same day that you plan the very first event detail.
We are planning a completely separate blog on the ins and outs of resume preparation, but the final 2 weeks before the program starts are all about making sure absolutely everything there possibly is to know about the event is documented in this resume.  It may seem like overkill to have a 175 page document for a 2.5 day program, but the resume is the one thing that keeps everyone on the same page.  Leave nothing to chance, document everything.
Client Emergencies and Fire Drills
Yes, they always happen. Whether you are an independent planner working with external clients, or a corporate planner working with internal clients, there are always changes that come up at the last-minute.  If you are busy trying to cram in last-minute planning details, chances are these changes will cause your world to spin out of control. But, if all of your work is done and you can approach these changes calmly and rationally, you will instantly become the rock-star planner who can handle any curve ball thrown at you.
Be Clear
We've all been there: you arrive at an event already so frazzled from the planning that you wonder how you will make it through the first minor hurdle that comes up.  It's definitely not the way you want to start and dents your reputation a bit too.  In spite of the last-minute changes, fire drills, and emergencies that are thrown your way, make sure you take some time for yourself to ensure you arrive on-site refreshed, clear, focused and ready to showcase your professionalism and hard work.
Your Turn
What habits or rituals do you have before kicking off an event?
Image courtesy of Malko