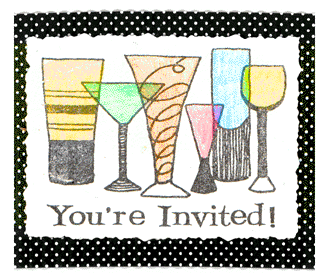 Running a little low on Valentine candidates this year? Perhaps Cupid's aim was just a tad off and that arrow meant for you hit a friend instead…. Well, this blog's for you! I know, I know… everywhere you turn -chocolate, hearts, cards, red, pink, ugggggggh!  it's enough to make you sick at best, depressed at worst. Well, in standard form we here at PE are presenting an opportunity to turn the tables and take control of the situation. Grab Cupid by his bow… Don't hate… celebrate!
In this short but sweet (no pun intended)blog entry we here at Perfection Events would like to encourage you to turn what could be viewed as an unfortunate mishap into (yet another) reason to party! And we're not talking about the usual "none of us has a Valentine, so let's catch a sappy movie together" type of party – this is to be a full-fledged, get the word on the street, spruce up the place, serve appetizers and cocktails type of party. You're certainly not the only person without a sweetheart (no, we're not just saying this, we did the research, and based on the male to female ratio in the US, you literally can't be), so join forces with some folks that just want to have some fun hanging out on this day devoted to lovers. And you never know, cupid might even drop in… he does have a reputation for being a bit of a "party animal." :-)
 
*Be sure sign up to receive the PE Monthly newsletter for unique favor ideas, exclusive to our monthly publication.