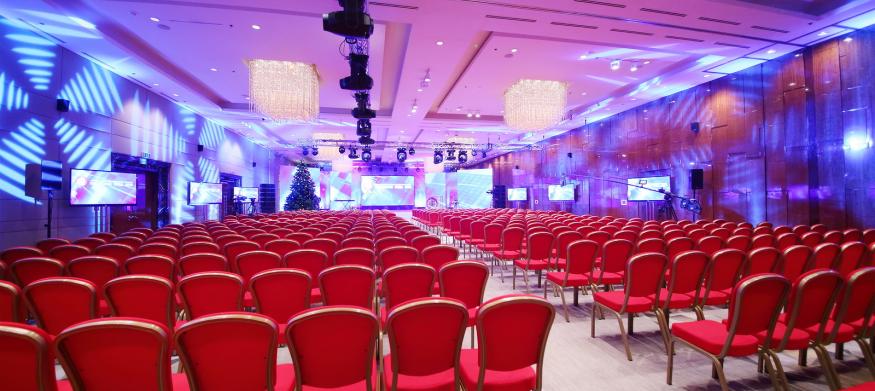 Planning a repeat event?
No brainer, right?
We've done it before so there are no surprises, no unknowns.  Just rinse and repeat. Right?
Sure. If you don't want to keep that client, or your job, for much longer.
On the surface, it may appear that repeat events are the easiest to plan, but that's not exactly the case.
Yes, We Have History, But Don't Get Too Comfortable
Repeat events do give us history, but that's all it is … history. 
It's easy to get complacent and rely on "history" when you have it, but effective planners know that history is just one more facet to add into the mix when making any decision.  Just because something happened a certain way in the past does not guarantee it will happen that way again, so don't fall into the trap of letting history be your only guide.
Logistics Are All Planned, Why Do The Same Work Again?
A 'repeat event' does not mean 'same event' even though it may be in the same location with the same people and the same agenda outline.  Even if you don't want to change the logistics, there will likely be differences in the event that your client needs.  We're not suggesting that you reinvent the wheel and start from scratch.  Of course you can use all of your planning documents from the last event as a starting point, but that's all they are: a starting point.  Each event is a new event and a new opportunity to showcase your value as a planner, so …
… Step It Up
When you did the event the first time, you were likely on a learning curve.  You've mastered that curve now, so use the time you won't spend on learning to add some strategic wow factor! 
Consistently improving and stepping up your game is what will differentiate you from your competitors (whether they are external, like other planning companies, or internal, like colleagues who may be vying for that same promotion or raise you want). 
The time savings you'll see from starting with your baseline of planning documents can also go into working more strategically with your client.  For example, in our first year of planning an awards dinner, we went with the flow because the client was comfortable with the format and flow and didn't want to change.  Once we saw the flow in action, we knew the process could be significantly improved to avoid the last-minute chaos that was a given in their plan.  When we planned the same event in year 2, we were able to leverage the same room set, and select menu and décor much faster now that we had a better idea of client taste, and we used the extra time to map out a strategy that would remove the chaos from the awards flow and reduce the time of the program from a 90 minute ceremony, to a 65 minute ceremony, while still ensuring each of the 500 honorees had their moment on the stage to receive their award.
Bonus: Keep A "When I Do This Event Again …" List
If you know that you are working on an event that will be repeated, use the take the "parking lot" method of handling with good ideas in meetings and bring it to your planning process.  When you are creating your event files and templates, also create a list where you record ideas you have throughout the planning process that don't quite make it into this event so you have a jump on your event debriefing, and brainstorming and planning process for the next event.
Your Turn:
How do you keep your repeat event fresh and exciting for the attendees?