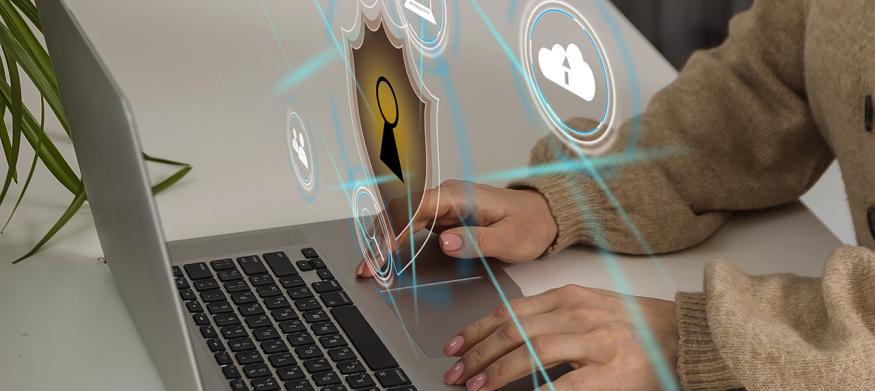 Event planners have access to a lot of different types of data, including:
Attendee data
Banking and credit card details
Sensitive company/organization data
Proprietary information
Research data
Speaker data
And this list is just the tip of the iceberg. Data security is a hot topic – for good reason – and planners can play a key role in protecting the sensitive information that we are entrusted with every day.
Stop Emailing Data
Most of us know that email is not secure and should not be used to transmit any type of payment data (including credit card numbers). But think about all of the other files you attach to emails, and consider whether or not it would be an issue if that file was used by someone other than the intended recipient. What would happen if a competitor happened upon your sponsor database? Or if your attendee data (names, addresses, phone numbers, email addresses) was made public?
A better option to share data is to use a secure file sharing tool.
Stop Clicking Links
A good rule of thumb is to never click on links in emails, even from people you think you know. Scammers are getting very sophisticated in their attempts, including using email addresses that may look familiar to you. Can you spot the difference between someone@example.com and someone@exαmple.com? Or between someone@example.com and someone@exampIe.com?
In the first example, the letter "a" is different. In the second example, the first email address uses a lowercase L (l) in "example" while the second email address uses an uppercase I.
If you receive an email with a link, the best option is to type the link into your browser. As an example, if you receive an email with a shared Dropbox file, go to dropbox.com and look at your notifications to get the link. Or if you receive an email from Microsoft to change your password, go to Microsoft.com to change it.
Stop Ignoring Multi-Factor Authentication
If you are using any type of cloud storage, like OneDrive, Google Drive, Dropbox, or Box.com (note: this is not an all-encompassing list), turning on multi-factor authentication (also known as two-factor authentication, 2FA, or MFA) is critical. The premise behind multi-factor authentication is that you need to KNOW something (i.e. your password) and HAVE something (i.e. your phone to receive a text message code or authentication app prompt) in order to login.
I know it seems annoying in the moment when you need to quickly access a file and the dreaded 2-factor message appears but this step can save you tons of unnecessary headaches. Think about this: would you leave your car doors unlocked in the airport parking lot to avoid having to take a few seconds to dig your keys out of your bag when you come back? No. Two-factor authentication is the same – it's an extra couple of seconds to complete an additional step, but the peace of mind and the security of your event data is worth it.
These are just a few easy steps that can be seamlessly integrated into your routine, and will go a long way in securing the data that collect and share every day as part of the event planning process.
Your Turn:
What would you add to this list? Drop a comment on Linkedin here.