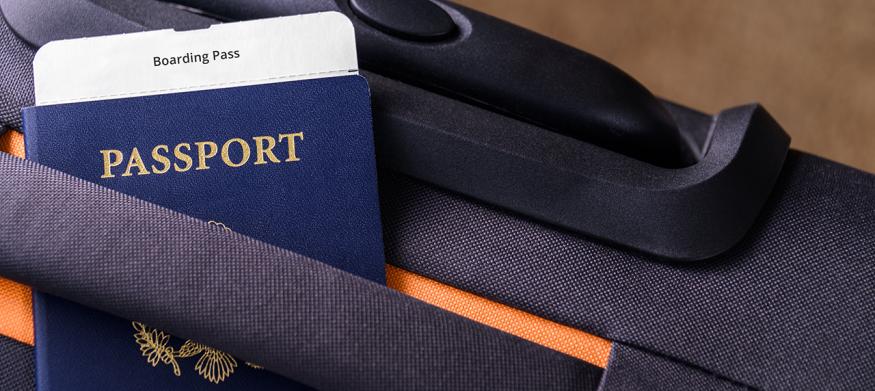 After being grounded for most of 2020 and 2021, I was hopeful that 2022 would include some new adventures.
My new-found platinum status with my airline of choice is proof that my hopes were exceeded!
I spent a lot of time on the road in 2022 and had the opportunity to see some of my favorite US cities again, including Chicago and Las Vegas, as well as experience the hospitality of places like South Carolina and Marco Island.
While I love traveling to any destination, I am especially grateful for the international travel opportunities that brought me to 3 other continents in the second half of 2022.
Running meetings and conferences in other countries always brings a new set of challenges to solve and is a very different experience than running events in the US. The events I managed in Austria (Vienna), Qatar (Doha), and Thailand (Bangkok) all offered very unique experiences and some new insights when planning international events:
1. Know the Current and Applicable Rules, and Their Impact
When I was in Vienna, Austria, there were still many countries that had COVID rules in effect, including preventing a citizen with a positive test from re-entering their home country. We planned ahead and had contingency plans in place to house and rebook travel for any attendee who tested positive before their departure home, and we did have to execute that plan for a small number of attendees.
2. Rules Can Change at Any Time
I was in Doha, Qatar in early fall and while it was before the World Cup started, it was not far enough before. My event there happened to fall in the 90-day window before the World Cup started, and I learned that things like the visa rules for entry can change at a moment's notice. Immediate rule changes present unique challenges for people who are already in transit. We were able to work through these issues, but the lesson learned is that being in a country that is approaching being a host nation on a worldwide stage adds unknowns and uncertainty, and planners don't like either of those things. My advice? Avoid a destination within 90 days of a major international event, or make sure you have plenty of staff available who are solely dedicated to managing the unknowns.
3. Pay Attention to Connecting Flights
Flight times are not the only thing to pay attention to when booking international flights. In the US, you may not care if you are connecting through Atlanta, Chicago or Dallas on your way to your final destination, but your choice of connecting city can have a big impact on your international itinerary. As an example, one executive traveling to Doha had a connection through Beirut, which led to more questioning at entry and a heightened security screening. When booking international flights, pay close attention to your connections and consider things like the current geo-political landscape, whether you can communicate in the local language, and how you would navigate being considered a higher security risk.
4. Explore Like a Local
One of the best parts of traveling for me is exploring a city as a local and not as a tourist. Do your research ahead of time so that the moment opportunity arises to get out of your hotel, you know exactly where you want to go. While exploring in Doha, we noticed a crowd of locals near a restaurant. That sight is so much more powerful than a high rating on a restaurant app. We headed towards the crowd, and for a total of $24, enjoyed delicious local fare and a wonderful cultural experience.
Your Turn:
What is your favorite part of traveling to a new destination? What's the #1 rule you follow when traveling internationally?