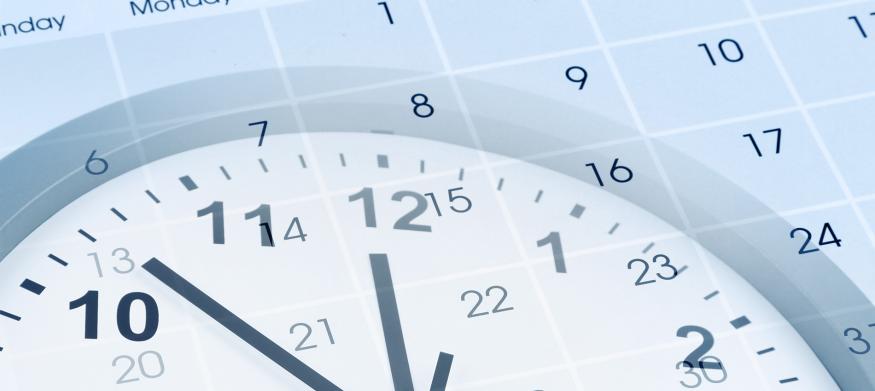 My calendar was definitely managing me. And I didn't like it. Not at all.
When I set out to solve my email challenges, I made a list of email problems I had:
Too much attention to emails that undermined my daily plans.
Not being able to resist the temptation of checking emails on weekends, and then having my personal time invaded by nagging thoughts of what I need to add to my to-do list.
Spending way too many emails back and forth just to get a 30-minute call on the calendar (and it probably took more than 30 minutes just to get that 30-minute call on the calendar).
Having an hour blocked for a call that took 15 minutes, leaving me with 45 minutes before another meeting. That 45 minutes usually became unproductive email time.
Random 15 or 30-minute calls smack-dab in the middle of an otherwise open 3 or 4-hour block of time that I really could have used for intense project work.
I was able to solve problem #1 and problem #2 simultaneously (check out how), leaving me to realize that only 2 of my problems were email problems, and the other 3 were actually calendar problems. And honestly, they weren't calendar problems, they were time management problems. This was an interesting way for me to approach this – many professionals struggle with "time management" and there are millions of opinions about how to manage time better. But I wasn't approaching it from a general "I need to fix my time management skills" place; I was approaching it with 3 very specific (and measurable, attainable, and realistic) challenges.
Because I like to be efficient, I solved my 3 calendar/time management challenges with a 2-part solution: Calendly plus a realistic view of how I wanted my calendar to look.
Calendly solved problem #3 because I don't go back and forth with 15 emails to get 1 meeting scheduled anymore. My availability for calls and meetings is outlined on the calendar and anyone that I invite to schedule with me has access to that. They can check their calendar, compare it to mine, and book it (all without the email back and forth).
But, in putting all of this together, I realized that I may be amplifying problems #4 and #5 so I had to take control and tell my calendar when it was allowed to schedule and when it wasn't. Calls and meetings have to be part of my calendar, and so does time for email. But, I also need large chunks of uninterrupted time to really focus on project work and delivering smooth events for my clients. After analyzing how I work best, I decided that I would only allow Calendly to schedule calls or in-person meetings on certain days of the week, and only certain times of the day. I also blocked certain days entirely so that nothing gets scheduled on them unless I choose to schedule something. This leaves me with at least 2 solid days per week for serious project work, allowing me to set very ambitious to-do lists each week that actually get accomplished.
My calendar actually makes sense now too – no more random 15-minute calls that break my concentration in the middle of open project-work time. No more 9am meetings in King of Prussia followed by an 11am meeting in the city followed by a 1pm lunch in Valley Forge. No more "I have 1 meeting in the city every single day this week" weeks. My calendar stopped managing me.
I make the rules now, and my calendar and I are both happier and much more productive now.
How do you approach time management? Do you break it down into smaller pieces to solve? What are your best productivity tips? Share them with us on Facebook or LinkedIn.