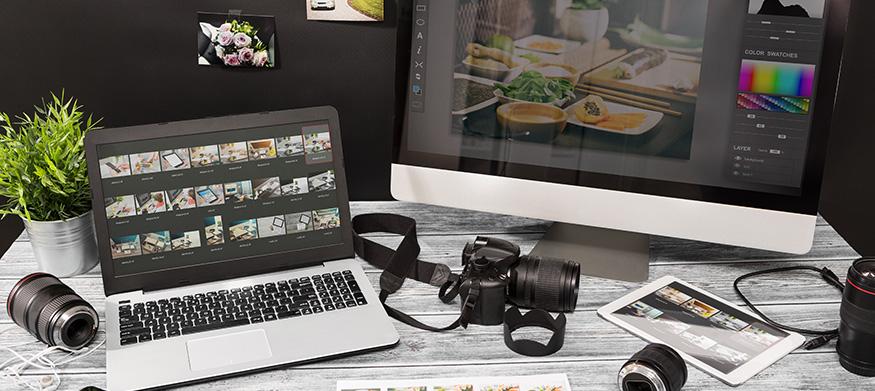 "Images are key for event promotion and necessary for attendees to feel engaged, but paying for a professional photographer is not an efficient use of funds."
Let that sink in for a minute.
Yes, that was the opening line from a recent article that we still can't get out of our heads. We kept waiting for someone to reread that line and realize that it was completely inappropriate and issue a retraction. But no one has.
The next 2 sentences are "We use our phones as our computers, maps and alarm clocks—and camera quality is improving, as well. Smartphones are now taking pictures that only thousand-dollar cameras used to be able to capture."
Well, I use my phone to read WebMD and diagnose every symptom I have. Does that make me a doctor? Maybe I also have a thousand-dollar stethoscope. Does that make me a doctor? Or maybe I have the same thousand dollar piece of equipment that my air conditioner repair person has. Does that mean I can fix my own air conditioner? Would I even know where to start?
There is so much more to being a professional photographer than having a thousand-dollar camera. To completely disregard the creativity, artistry, imagination, composition, understanding of light and shadow, color saturation, and deep professional knowledge that photographers have is incredibly short-sighted.
There is some pretty cool software that is readily available where I can make a movie and control lights. Would we write an article stating that paying for an audio visual company is not an efficient use of funds?
We have ride-sharing services now. Would we write an article about how paying for a ground transportation company is not an efficient use of funds?
Nowadays, anyone can purchase decorations and linens online. Would we write an article asserting that using a professional décor company is not an efficient use of funds?
Anyone can plan a party, right? Will there be an article soon about how paying for a professional event manager is not an efficient use of funds?
We are one professional community, and every type of provider plays a vital role in the overall success of meetings and events. Denigrating an entire profession because "anyone can take a picture" sells all of us short. In closing, we'd like to thank every photographer that we've ever worked with who so masterfully captured the "money shot" of the evening—the photo that visually expressed and summed up the energy and vibe of the event in a way that words could never have offered justice. And to all of our professional partners in the industry that make what we do possible, thank you for being our cast of thousands.