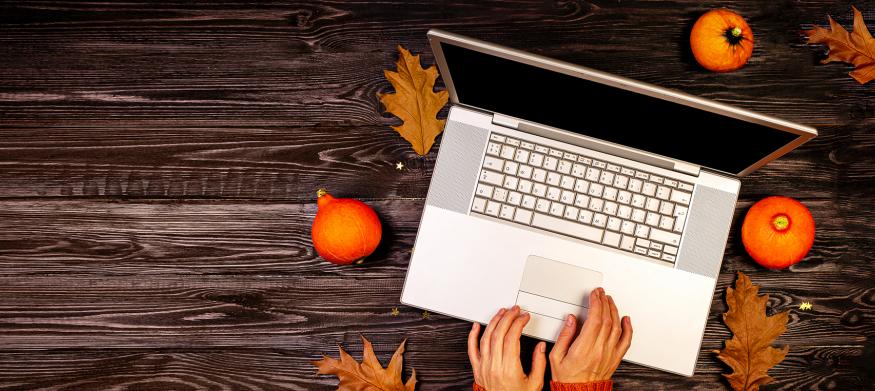 It's official – fall is here, and so is the fall event season!
The last few months of the year are traditionally very busy in the events world. Given the circumstances of 2020, it was unclear whether event professionals would be busy or whether we'd be moving on to the next set of home improvement projects to occupy our time. We are thankful that, for us, it is the first scenario and we are busy.
Many clients originally postponed their spring events to in-person fall events, with the full expectation that the world would be back to normal by now. We all know that's not how things worked out, and these postponed events are now virtual events. Almost all of our booked fall events have turned virtual too. A constant theme we hear from clients is "people are on Zoom all day long; this can't be just another Zoom call."
The biggest question people are asking is how to realistically translate the in-person event experience to a virtual event. The answer lies in the overall event strategy. A strong strategic framework and clear strategic objectives are an essential foundation of any event, and virtual is no different.
Our event planning process was built around one question: what do you want attendees to know, do, and feel? This question pushes event stakeholders out of the logistics box and into the realm of thinking about the full attendee experience. This question stops the discussion about who is the MC for the dinner, what time the shuttle needs to arrive, and how we are going to staff registration, and starts true conversations about how the attendees engage with the event experience and other attendees. The information gleaned in these conversations ultimately drives every logistical decision that will be made throughout the planning cycle.
The strategic framework that we have used for a decade for in-person events is the exact framework we now use for virtual events. Our process is still centered around what we want attendees to know, do, and feel, and we are designing virtual events that are accomplishing strategic objectives:
Planning virtual events was not part of the 2020 plan we had developed for the year, but like the rest of world, we are adapting and remaining as agile and flexible as possible to help our clients positively impact what their stakeholders know, do, and feel. In this time of social distance, helping people feel connected and engaged is critical, and we are happy to play a role in that.
Your Turn – what are you working on? How are your events adapting to this social distanced and virtual world?