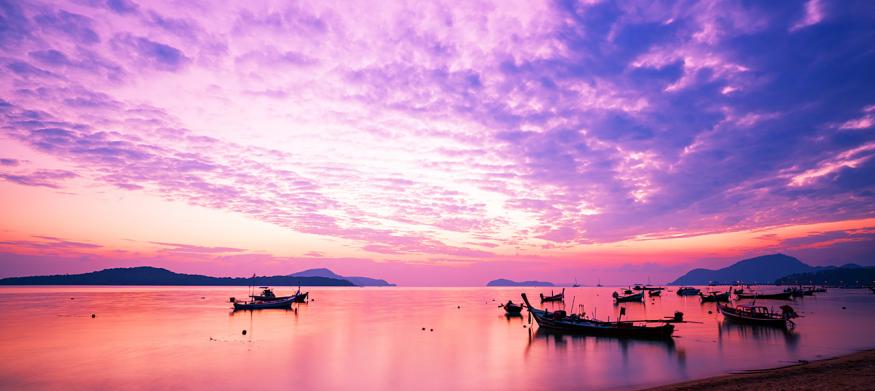 Being an event planner is stressful, and downtime is essential. We can only go from one event to the next to the next so many times before we are completely burned out and need to recharge.
Adding the task of planning a vacation in the midst of being in total event mode may feel like an absolute impossibility or an unnecessary luxury. But I can confirm that not only is it possible, it is a necessity.
I was in the thick of a busy event season last fall, while also knowing that I had a big birthday coming up and I'm not the person who can do a low-key birthday just because I'm busy. I went to Thailand for an event last year and I absolutely fell in love! The vibe, culture, food, everything. I knew from the moment I arrived that one business trip was simply not enough, so picking the destination for my celebration was easy.
Planning out every detail of this trip while simultaneously planning multiple client events was not easy. But, it was worth making the time AND it helped keep me motivated because I knew that each day spent managing a million event to-do's was one day closer to my time to relax, enjoy, and recharge.
Because I'm a planner, I did what all planners do at the conclusion of a successful event: I debriefed my vacation! I did a lot of things right, and documenting them will help me make sure those things are repeatable. I also made some mistakes that I need to remember to avoid in the future.
Here are the highlights from my "how an event planner planned her vacation" debriefing:
Choose your destination. While I knew my overall destination was Thailand, I had to narrow down exactly where I wanted to be. I experienced city-life on my first trip and wanted my second to be completely different: the beach!
Do your research. As planners, we are great at making lists. For this part of the planning, make a list of what's important to you and what you want to avoid. Are you looking for an adult experience or is this a family trip? Are you looking for tons of nightlife, or adventure-packed days with early nights? Knowing exactly what you are looking for will make the rest of the decisions easy.
Find the right route. This is where I made 2 mistakes. I booked a ticket early in the planning with this routing: Philadelphia to Doha (Qatar) to Phucket to Bangkok to Samui. The first mistake was booking before I 100% finalized on my exact in-country destination, and the 2nd was connecting through the smaller city (Phucket) to get to the big one (Bangkok). I should have gotten myself right into Bangkok in this case to have more and better options to get to the smaller cities. If I was doing this trip over again, I would book Philadelphia to Doha to Bangkok to Samui.
Design your experience. Do you want to go VIP all the way, or is low-key the plan? I design VIP experiences for the VIPs at my events all of the time, and on this trip, I wanted someone to provide me with the same level of service that I always provide for others. I wanted the driver who would hold up a sign at the airport with my name on it and then drive me to a 4/5 star resort.
Research the brands. This is especially important when traveling internationally. As planners, we know all of the domestic hotel brands and instantly know the experience we will have at one hotel vs another. But, we may not have the same level of familiarity with international brands. After doing my research, I knew a Banyan Resort would provide exactly the lodging experience I wanted.
Talk to experts. OK, so you've planned every detail about how you are going to get there and where you will be sleeping, but what are you filling your days with? I knew that I didn't want to overload my schedule and be jumping from one excursion to the next. I wanted to be selective and pick the best excursions that would give me authentic experiences that I could immerse myself in, and not be watching the clock to make sure I'm done in time for the next. It was quality over quantity for me this time, and I loved the Thai cooking class, visit to the elephant sanctuary, and island tour that I experienced.
Know what NOT to pack. If you know me, you know that I'm a last-minute packer. But it took weeks this time because of what I WAS NOT packing: my business-minded self. I spent the weeks leading up to this trip working at an accelerated pace to make sure absolutely every to-do on the work list was checked off and appropriately handled. I did NOT want a single moment of my trip to be interrupted and I worked hard to make that vision a reality.
Your turn!
What professional skill spills over into and benefits your personal life? Share with me on Linkedin.