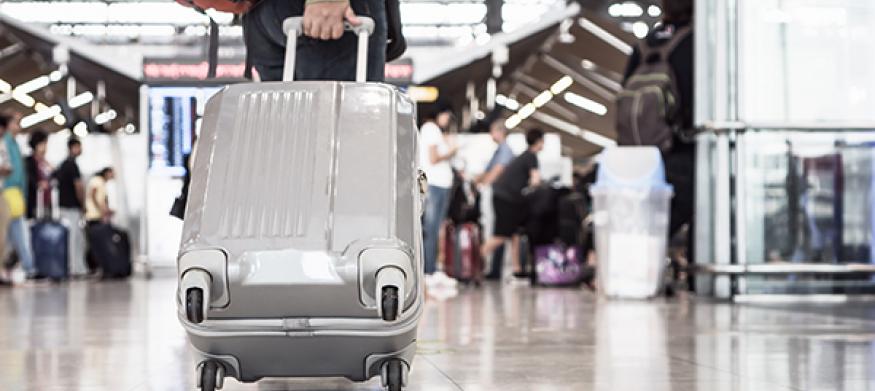 When we started talking about a blog that focused on how the travel and hospitality industries are impacted by the current government shutdown, it sounded like a familiar conversation. And it was, because we wrote about the same topic here and here just over 5 years ago.
This shutdown, the longest in history, is different than the September 2013 shutdown that we wrote about in two key ways: this is a partial shutdown (not a full shutdown) and the time of year. The September/October 2013 shutdown occurred during a very busy hospitality season, while the current one began during a lower volume period for business travel and events. R. Mark Woodworth, senior managing director of CBRE Hotels Americas Research, commented earlier this month "understanding that the scale of the current shutdown (in terms of number of employees and government services affected) is significantly smaller than many previous shutdowns, and all else being equal, we would expect that any negative impact on lodging, on a relative basis, would be smaller. Also, the initial stages of the shutdown occurred during a period of historically slow business-related travel (i.e. over the holidays). That being said, markets with heavy concentrations of government employment (again, in the areas of government that have been shut down) would be most vulnerable—starting with Washington D.C. National Park locations will also be impacted, but again, the timing of the shutdown is occurring during what is historically a slow demand periods in most locations. Thus, we would expect the negative consequences to likely be limited."
However, the US Travel Association seems to disagree that the negative consequences will be limited, saying that the partial shutdown could reach a "cost of more than $100 million daily for the U.S. economy just through the impact on travel," according to their preliminary calculations. "This includes a daily cost of nearly $50 million in direct domestic travel spending, plus more than $50 million in indirect and induced travel-related output, caused by suspended national parks visitor services as well as the standstill of travel related to government business."
They followed up that statement with this last week: "It is now plainly evident that the shutdown is affecting air travel, and when that happens, damage to the overall U.S. economy will shortly follow. Travel supports $2.4 trillion in economic activity and one in nine American jobs, and is a top-10 employer in 49 states, so any slowdown in that sector risks an economic cost that could be felt in every corner of the country."
Local Impact in the Philadelphia Area
Most national parks have been closed, and for those that do remain open, they are open without typical park services, like trash collection or restroom services. Locally, the Valley Forge Tourism & Convention Board, worked to keep the Valley Forge Park Visitor Center open. In the city, Visit Philadelphia donated funds to the Park Service to keep Independence Hall and the Liberty Bell Center open during the historically busy weekend between Christmas and New Years, but both attractions are now closed to visitors.
According to the Philadelphia Business Journal, "Pennsylvania parks, in total, had 10.3 million recreational visitors, who spent $478 million and generated $691 million in economic impact, according to the Park Service. Nationally, about 331 million people visited the National Park System, spending about $18.2 billion and generating $35.8 billion in economic impact."
Impact on Air Travel
We are now starting to see the impacts of the shutdown on air travel, as more TSA agents are quitting or calling in sick, and associations representing air traffic controllers and pilots are also voicing concerns about security. CBS News has also posted an article about the effects being seen on air travel, including planning for the influx of air traffic expected in Atlanta at the end of this month for the Super Bowl being put on hold.
We will watch the hospitality and travel impacts as this shutdown continues, and provide you with industry updates (like this one: "8 Ways the Government Shutdown Hurts Meetings").