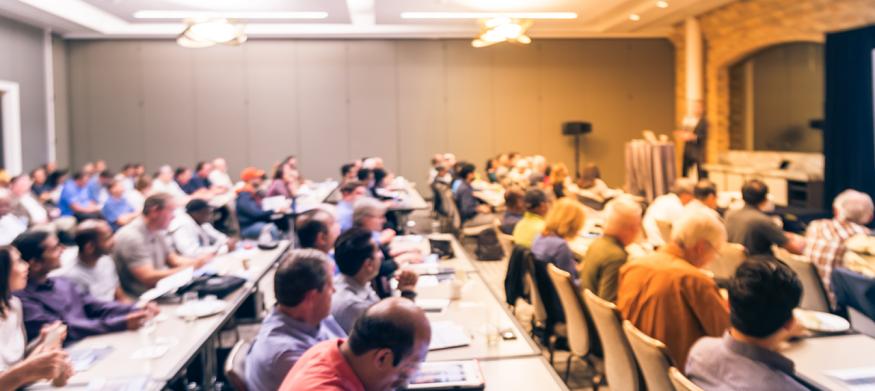 The successful execution of multi-day, multi-venue events for thousands of people is incredibly complex and incredibly challenging. It's also what my team is designed to do, seemingly effortlessly.
But we are operating in a vastly different environment that adds complication from many sources: a pandemic, inflation, supply chain, staffing and changed attendee behaviors/perceptions, to name just a few.
I am incredibly proud of our amazing team and their ability to think and react instantaneously. Our on-site teams have built an incredible rapport with each other over the years, and we have learned which roles are best suited to each team member to give them the opportunity to truly shine. The skills, personality, and innate ability of each person provides a solid foundation for us to address new kinds of issues that are now popping up in the planning process.
Health and Safety Policies
Attendees at large conferences should expect that some level of health and safety policy will be in effect. The exact parameters of the policy will differ from event-to-event and are based on many factors, but a trend we are seeing is that both active and passive measures are included, as well as stated expectations of attendee personal responsibility.
Staffing
The labor market is tight, especially in hospitality which lost so many workers to other opportunities when our industry was virtually shuttered in the height of the pandemic. What planners need to know is that hotels have not simply returned to 2019-business-as-usual staffing levels. Our timelines should reflect the fact that there are less staff members available within the hotel, meaning that things take longer to do. Whatever your timeline used to be for things like submitting rooming lists, finalizing room sets, or reviewing BEOs, it's likely that you will need to adjust to build in more time.
Guarantees
The days of adding a dozen people to a guarantee at the last minute are gone, or at least, gone for the moment. Supply chain issues are real and as a good partner, it is our responsibility as planners to understand the sourcing challenges faced by venues. It's not uncommon for final guarantees to be due 7-10 days out now, and that there is no provision to even INCREASE that guarantee.
Pop-Up Events
Even with the most carefully and thoughtfully constructed plan, most of us have faced an on-site scenario where someone needs to add a function into the agenda. Today's reality of staffing and sourcing issues make these pop-up events a significant challenge. Planners need to be as communicative as possible during the planning phase so that ALL stakeholders understand that all potential functions during the event need to be planned and confirmed within the timeline that you set.
Developing, nurturing, and honoring good relationships is always top-of-mind for me and something I have written about often. Given all the new challenges that our industry is adapting to, one of the best ways to honor those relationships now is through acknowledging the issues that a partner is facing and understanding the role you can play in mitigation.