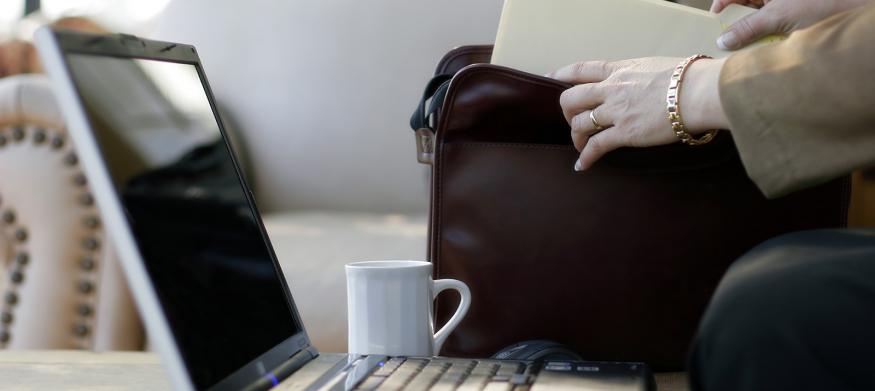 Packing for weekend getaways. Packing for summer vacation. Packing for a business trip.
I have been encountering articles about packing everywhere … but there is one article I haven't seen: packing for a day of local business meetings.
It's not a weekend getaway so I don't need to pack versatile mix-and-match clothes. It's not summer vacation, so I don't need a sun hat and books for the beach. And it's not a business trip, so I don't need multiple business suits that all coordinate with one pair of shoes.
It's a day that begins and ends with sleeping in my own bed, but there are still plenty of things I need to log an effective and productive day on the road:
Basics: phone, tablet or computer, wall chargers, car chargers, portable chargers, pens and pencils, notebook, documents and files needed for meetings, sunglasses, wallet, etc. My basics also include a travel pack of baby wipes and individual Wet-Naps for quick clean-ups and freshen-ups.
Printed addresses and directions to each location throughout the day. Yes, I will use my GPS app, but if service is spotty or I miss an exit, or my phone is barely alive at 5% battery, out comes the paper!
Snacks and water. Sure, you may have planned a quick lunch break between meeting #3 and meeting #4, but what happens when meeting #3 ends slightly later than planned. Or you get stuck in traffic. Knowing that nourishment is just within arm's reach quells the hunger (and eliminates the stress you would feel worrying about not eating).
Rainy day folder. You know that stuff that you always mean to get to, but never seem to have the time? Grab that folder and keep it handy for any downtime you have between meetings. With any luck, you'll be able to get a few things taken care of and out of that folder.
Apps! For a day on the road, I need more than just basic GPS or maps app. Gas Buddy helps to find the cheapest gas around, Best Parking helps me find the best price and location for parking in the city, Waze reroutes me around traffic, and Glympse allows me to send others my location so they know when I'll be arriving.
What else do you pack for a day on the road?