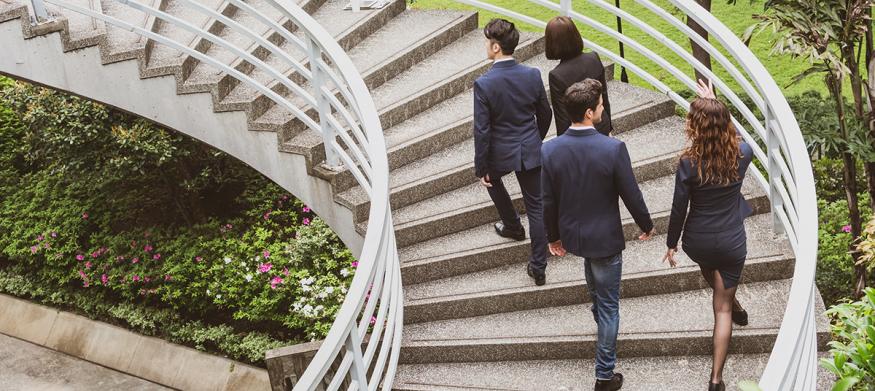 I embarked on a new journey this year: a journey to feel better and be better.
For those that follow me on Facebook, you have seen my ridiculously early daily check ins at the gym and my healthy ingredients waiting to be turned into a delicious and nutritious meal.
And, I'm seeing results, beyond the obvious physical changes. I feel AMAZING, have a TON of energy, and I'm getting more done in less time… leaving me MORE time for ME. How's that for return on my lifestyle investment?
I feel so good, in fact, that when I see an article like this, I immediately wanted to schedule a walking meeting in my calendar. Before, I would have thought, "sounds great. Would never work."
Beyond the obvious physical benefits of a walking meeting, I love the creative potential that getting out of a normal office will bring to conversations and brainstorming.
I know what you are thinking. But what if it's raining? How will I take notes? How would I actually plan this? Will people pay attention? Check out the article for all of the objection handling and planning tips you will need, and then, plan a walking meeting!
I still know what you are thinking: but I'm an entrepreneur (or solopreneur) and the people I need to talk to are not nearby. Problem solved: a virtual walk! If you have a conference call scheduled and it's a call where you don't need to be looking at a screen together, why not agree to walk and talk at the same time with a virtual walk together?
Are you in?