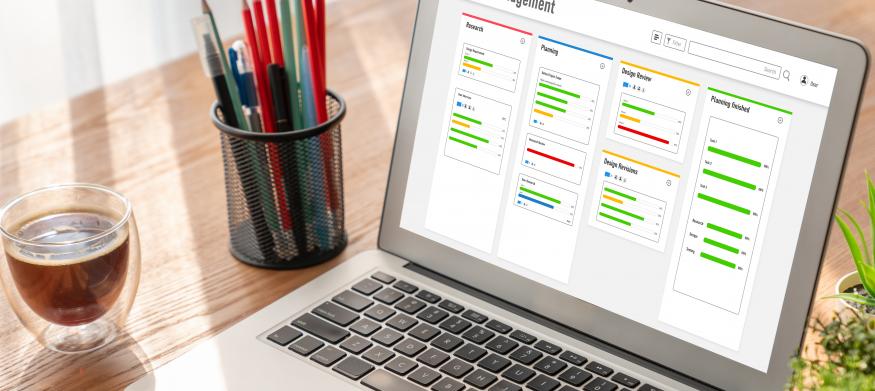 The temptation to jump right into making tactical decisions to start checking things off of the event planning to-do list is strong. And not resisting that temptation almost certainly guarantees chaos later in the planning process.
When I kick off the planning for a new event, it's not uncommon for my client to ask why we spend so much time on strategy and why we haven't started making decisions yet.
A simple answer to that question is "I like to make decisions once, instead of making them and then remaking them several more times because we failed to document a solid strategy." That is the very definition of unproductive and inefficient. It also usually ends up taking a toll on the event budget.
The reasoning for my chosen method becomes clearer once we complete the strategy phase and I share the event timeline as we move into the planning phase. In my process, timelines are NOT task-driven to-do lists. My event timeline is both highly strategic and highly detailed. Rather than being task-driven, it is decision-driven because decisions lead to outcomes.
As an example, the line item "final selection of venue" never exists on its own in a timeline. Instead, it is the last in an entire series of entries that each lead to a decision point. Each decision made is the foundation for the next one. This creates a cohesive process that ensures everyone on the planning team agrees that the decision being made aligns with the overall event strategy, rather than everyone deciding that it happens to be today's great idea.
This approach also ensures that we are being thoughtful and methodical at every point in the planning process. When decisions build on each other, everyone involved remains focused on analyzing and discussing the next decisions that need to be made, rather than second, or third, or fourth guessing previous ones. The entire planning process becomes a progression of decisions that each play a key role in the overall design and build of the event. The visual of final decisions being crossed off of the timeline also becomes a powerful reminder of how inter-connected every component of the event is, and how much progress has been made.
This approach to timeline development and management is different, and it can feel uncomfortable at first because we are so used to being task-driven and able to indulge whims and trends. It can also feel like it's too disciplined of an approach that leaves no room for creativity.
The opposite is true.
When the planning team understands the importance of every decision, creative juices start to flow and 2 things happen: 1) potential issues or roadblocks are discovered and addressed much earlier in the process, and 2) new ideas are uncovered, vetted, and more easily incorporated throughout the planning cycle.
What do you think? Would this work for your event, or not? Drop me a note on Linkedin.