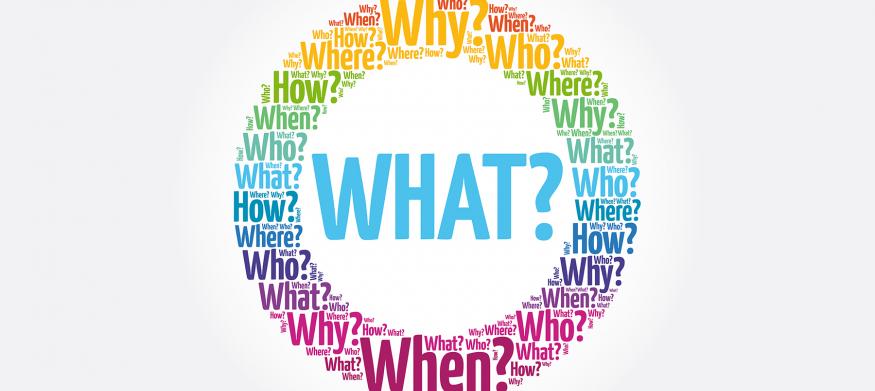 There are some constants in event planning and management, even with an ongoing, unprecedented pandemic. One of those constants is risk assessment and management, and 2020 added many new things to consider in risk management planning. From new health/safety protocols for events and planning for social distancing for the foreseeable future, to higher priorities being placed on contingency plans and virtual elements of events also sticking around for a while, there is a lot more to consider when planning. As you are considering your events this year, here are six questions you should be asking yourself to assess risk and plan accordingly:
What is your event calendar? Our planning for Q1 2021 events currently looks very different than our planning for Q4 2021 events. Most clients with Q1 events are implementing plans for a virtual event but some are hosting in-person and hybrid.
Who are your attendees, what is their home location, and how many are there? As an example, an internal event or training for a small number of employees who are not traveling from out-of-state has very different considerations than an association event that draws 200 people from multiple states. Local guidelines and regulations about the number of people that may gather indoors varies widely, so be sure to check those regulations frequently to ensure compliance.
Who are your vendor partners and what regulations may impact them? Because guidelines vary not only from state-to-state but also from town-to-town, frequent and open communication with all vendor partners is essential. Your planning should also consider that there are frequent changes in guidelines and mandates, therefore backup plans should a vendor be unable to perform are a critical component of the overall plan.
What is your backup plan? If your event is slated for the first half of 2021 and you are planning on in-person or hybrid, we strongly recommend planning for both the in-person event and a virtual event, in case you need to (or are required to) make a last-minute change. If your event is slated for the 2nd half of 2021, we strongly recommend having a back-up plan that you can begin to implement quickly if needed, but we are not currently advising simultaneous planning for in-person and virtual for these later events.
Are your dates flexible? If so, it may be a smart idea to move events into the second half of 2021 to give yourself both more planning time and more time to wait out current pandemic conditions. In general, it is also usually easier to work with a venue to bring your event earlier in the calendar than it is to postpone to later.
What is your hot topic? Identifying and stack-ranking the most important elements of your event will help you determine realistic 2021 scheduling and event model (in-person, hybrid, or virtual). As an example, if 100% in-person interaction is the most important element, Q3 or Q4 2021 are more realistic than the first half of the year. But, if education or fundraising is the most important factor, a virtual event in Q1 or a hybrid event in Q2 may be realistic.
If you have questions about virtual vs hybrid vs in-person, or when to schedule events, or how to create a comprehensive risk management plan, drop me a note and let's have a conversation.