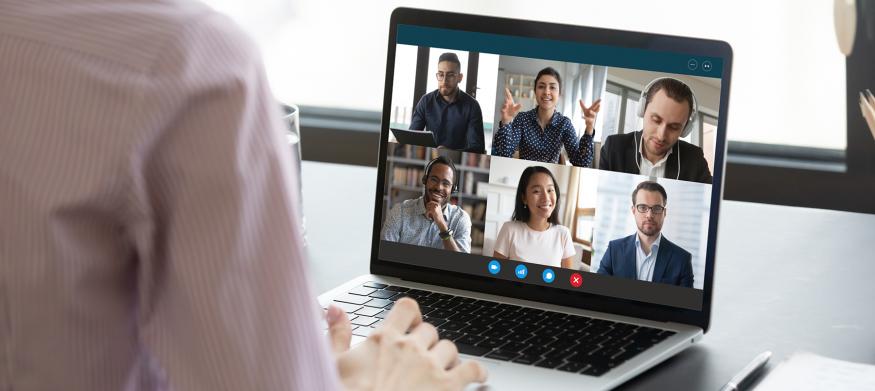 Given the restrictions on large gatherings and uncertainty about when those restrictions will be lifted, many clients are asking about virtual events. A common misconception is that we can just throw the speakers up on Zoom or GotoMeeting, and call it a day. I cringe when I hear that and immediately ask this question: "when you have planned live events, did you just throw your speakers up on the stage and call it a day?"
That is not a popular question, but it is an important one.
Just like live events, virtual events require strategy and planning to be effective and deliver upon the goals. Just because your venue is a screen doesn't mean you can skip all of the planning steps that are critical for delivering successful events. Planning a virtual event takes as much, and at times more, time and energy as planning a live event, and it's not something you can just throw together.
Let's start with venue selection. It is very rare that there is only one venue in the entire world that can possibly accommodate your live event. The venue selection process for live events typically begins with selecting a geographic location. Once you know a location, you can research all the venue options to identify which can accommodate your event and begin a conversation with those venues. You may do site visits and will usually rank the options before finally making a choice.
The general principles of venue selection also apply to online or virtual events. There is no one perfect platform out there, and it takes time to research all of the platforms, identify which will best meet your needs, have the conversations and demos, rank your options, and then make a decision.
Next, let's talk about speaker selection. We may want it to be true that every speaker who typically speaks at a live event can deliver the same impact online. But, simply wanting that to be true doesn't make it so. We are in an entirely new world of online events and the skills and strategies that make a speaker successful and engaging in a meeting room are not necessarily the same skills and strategies that make a speaker engaging online. I am having many conversations with clients about how to redesign agendas, and we are working with speakers to redesign their sessions and topics to work in virtual settings.
Sponsor and exhibitor visibility is also a very hot topic of conversation right now. Many events rely on sponsor dollars to break even or generate a profit so ensuring that sponsors have meaningful opportunities to connect with virtual attendees is a critical concern for planners. Are there virtual sponsor rooms that attendees can join? Are there 1:1 meeting opportunities? Is there a virtual trade show? Can sponsors contact attendees directly? These are all questions being asked by sponsors, and there is not a one-size fits all approach.
These are just three of the many topics that need to discussed and planned when considering a virtual event. A virtual event is still an event – it's just the venue that has changed. Shortchanging the planning process only serves to shortchange your event goals and risk delivering a sub-par event to your audience.
Planning a virtual event? Please reach out if you'd like to have a quick conversation or have a question I can answer. I'd love to help you be successful, and I promise I won't turn it into a sales conversation. I'm here to help us ALL be successful during this time.
Mazda T. Miles, CMM, is the owner and chief strategist at Perfection Events in Philadelphia. The firm specializes in design, planning and production of meetings and events for corporations, associations, nonprofit organizations and public sector entities. Learn more at perfection-events.com or call 888-267-1859.