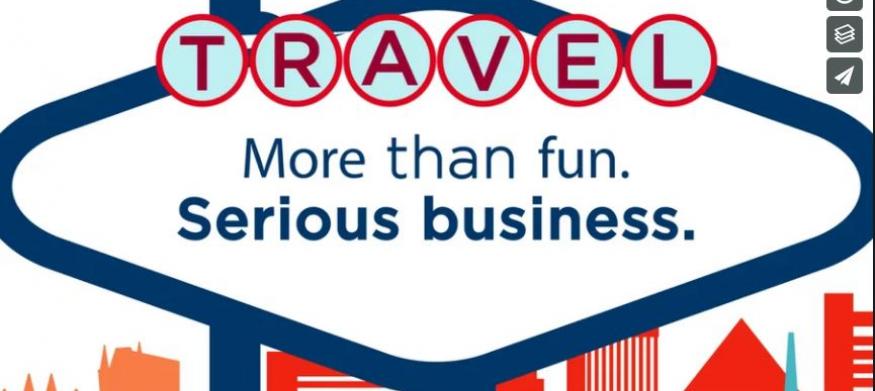 And that is exactly what the US Travel Association is doing in a brand new campaign in Las Vegas this week.
Why Las Vegas? Because it's the location for the 3rd, and final, debate of the 2016 presidential campaign tonight.
The message of the ad campaign is "Travel. More than fun. Serious business."
"You've all heard the saying, but you know what actually stays in Vegas? Jobs. From getting here to staying here, to eating and drinking and everything in between, it all creates jobs and grows the local economy."
This campaign is just the latest example of how the US Travel Association involves itself in the political process, without being partisan.
When I talk to many business owners about advocacy, I typically hear one of the following:
"I don't like politics and don't want to get involved."
"I'm a business owner, and I don't want to alienate my stakeholders by choosing a political side."
"I'm running a business – I don't have time to be political."
I challenge these statements, and say that using your voice as a business owner has nothing to do with politics, and everything to do with ADVOCATING for your business interests. Advocacy happens on the local, state and federal levels, and it's all about speaking up for the best interests of your business. Advocacy does take time, and many business owners really don't have time to be up on all of the local, state, and national issues that could impact their business.
That is why membership in a national association that focuses on advocacy for member interests is absolutely critical. This is what the US Travel Association does so well: constantly reminding lawmakers and the general public about the economic impact of the travel industry and how critically important the industry is to the US economy, in a non-partisan fashion.
I am the President of the Philadelphia chapter of NAWBO (National Association of Women Business Owners), and one of my key reasons for joining NAWBO many years ago was the work that the organization does on a state and national level to advocate for the interests of women and small business owners.
Advocacy has everything to do with representing your best interests, and nothing to do with "politics." Advocacy is what allows you to take a stand, without being partisan. So, take a stand TODAY!